Have you ever excitedly cast on a project with your new yarn and a good few inches into it you realise the stitch pattern just isn't showing up the way you would like and aren't sure why. It's because this particular yarn doesn't have good stitch definition.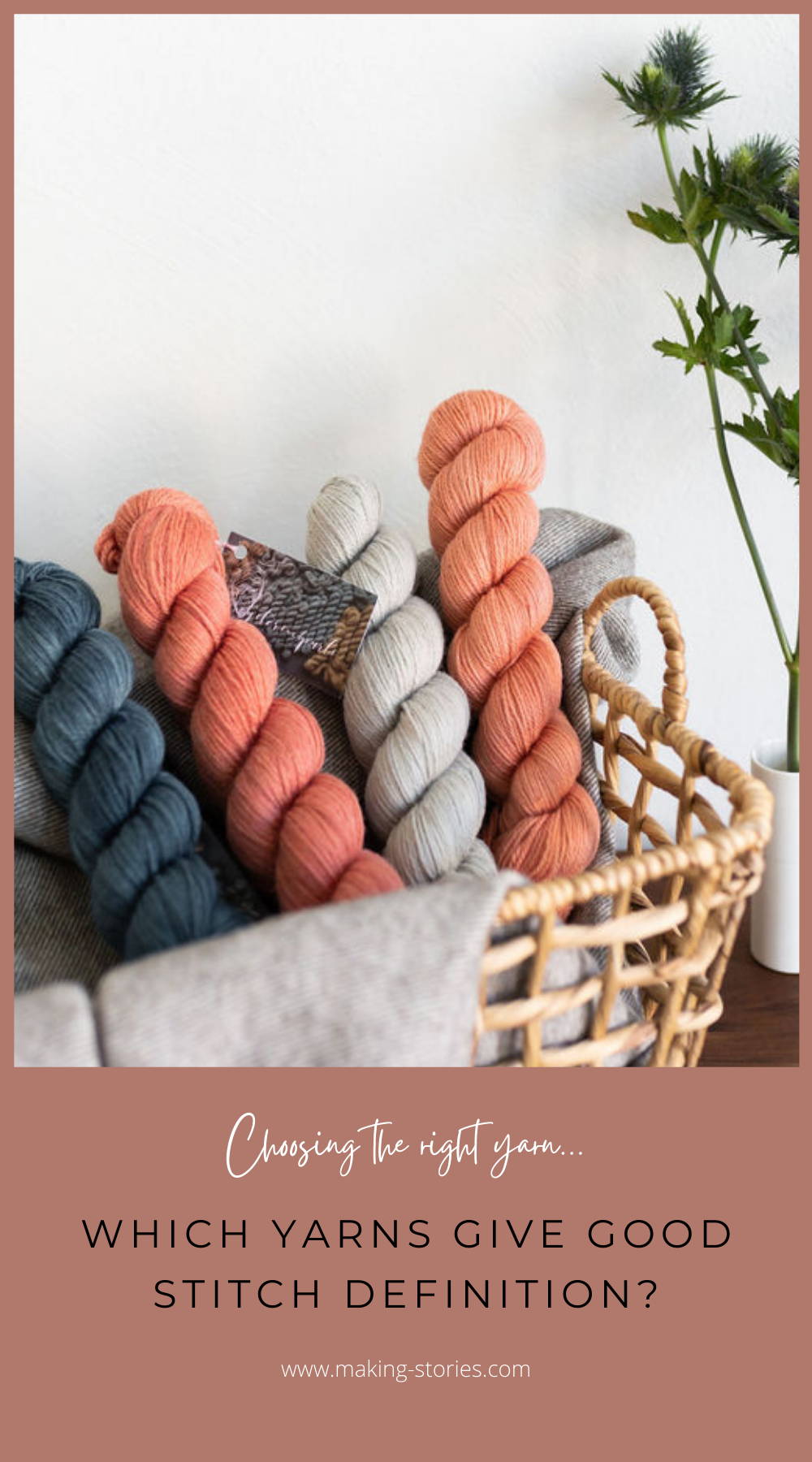 A yarn with good stitch definition will allow the stitch pattern in your project to be seen clearly. It will often create neat, crisp stitches that allow the stitch pattern to shine, so if you have a very textured stitch pattern full of knits and purls, or intricate cables that you want to jump off the fabric, using a yarn with stitch definition is key. If that is the look you want for your new project it's really helpful to have an idea of what types of yarn will typically give you this look before you invest in a sweater's quantity of yarn that won't give you the look you want.
Which yarns give good stitch definition?
Woollen v Worsted spun yarns
It's often said that worsted spun yarns give the best stitch definition, and there's a good reason for that. The fibres of worsted spun yarns are combed so they lay parallel to each other before spinning, creating a smooth yarn that gives even, crisp stitches. That being said though, don't discount a woollen spun yarn straight away if you want stitch definition. Though these yarns aren't as smooth due to the haphazard direction of the fibres before spinning, they are usually very round and lofty, which can add an almost three-dimensional look to the fabric as cables and textured stitches will often sit quite high on top of the fabric. Take the examples below. On the left, we have Watershed knit in the beautiful Fibre Company Luma, a worsted spun yarn containing linen, silk, cotton and merino wool. It creates beautifully smooth cables that flow across the garter background. On the right, we have the same pattern but this time using De Rerum Natura Gilliat, a woollen spun yarn containing french and Portuguese merino. Though the edges of the cables are not as smooth as with the Luma, they are almost jumping off the garter stitch, creating a beautifully plump fabric.